Atlanta Dental will work closely with your financial institution to coordinate all of the details of your project. We also have financial partners that will give you a very competitive rate while leaving your established lines of credit untouched.


When you need financing for your dental practice, you want to work with someone who understands your industry. For over twenty years, Bank of America Practice Solutions has helped dentists across the nation reach their goals through smart financial solutions¹ and expert guidance. Whether you own a practice or are just getting started, we can provide customized financial help for your short-term needs and long-term aspirations.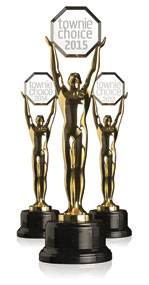 Townie Choice award winner for Best Practice and Equipment Financing
Purchase and start-up:
Practice sales and purchases
New practice start-ups
Owner-occupied commercial real estate products ²
Growth and restructuring:
Improvement and expansion financing
Equipment financing
Practice debt consolidation ³
Expert guidance. Personal attention. Real solutions.
To learn more, call us toll free at 800.497.6076 Monday through Thursday, 8 a.m. to 8 p.m., and Friday, 8 a.m. to 7 p.m. ET. You can also visit bankofamerica.com/practicesolutions for more information or to schedule a phone consultation.
¹ All programs are subject to credit approval and loan amounts are subject to credit worthiness. Some restrictions may apply.
² 51% owner occupancy required.
³ Bank of America may prohibit use of account to pay off or pay down another Bank of America account.
Bank of America is a registered trademark of Bank of America Corporation. Bank of America Practice Solutions is a division of Bank of America, N.A. ©2018 Bank of America Corporation | ARF6K76Y

100 percent financing is available.
Equipment Lease & Purchase arrangements are available.
Down Payments can be financed.
Flexible terms are available. Including graduated and deferred repayment schedules.
Terms up to 10 years are available.
Rates are fixed for the term of the finance arrangement.
Funds are available for working capital and Lease hold Improvements.
Progress Payments are available to help business cashflow.
Financing for equipment purchases as low as $2,000

Ask you accountant what is best for your situation or give us a call for more information.